Silver Song Clubs
Programmes
Silver song clubs host music making sessions for older people. Sometimes carers are invited to participate. The sessions involve singing, movement, and percussion. It is a unique model of participatory music making which evolves based on current scientific research.
Silver Song Clubs take place in a variety of venues including community venues and day care centres.
Direct Benefits:
Combats loneliness and isolation, Stimulates memory, Exercises mental and physical co-ordination, Provides social activities
Indirect Benefits:
Supports independent living, Fewer GP and hospital visits, Fewer prescriptions needed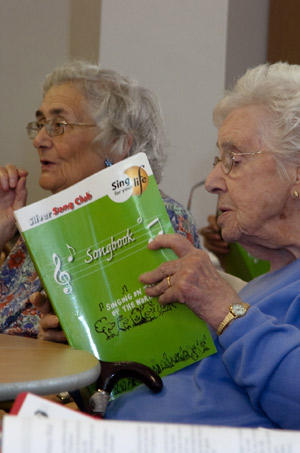 Silver Song Clubs: What happens at Silver Song Clubs?
A Silver Song Club session lasts around 90 minutes with a refreshment break halfway through.
Most of the music and songs will be familiar to everyone involved and are selected to evoke memories. Everyone joins in with a range of musical activities including singing, playing percussion, using hand chimes, and gentle chair based exercises.
Most people leave with a smile on their face and a song on their lips.
Please click here for more frequently asked questions
To read the full Silver Song Club Formative Evaluation please click here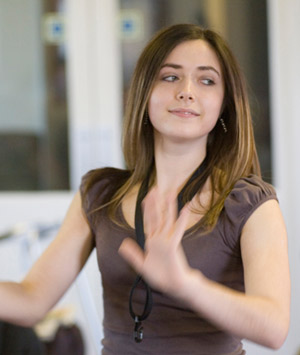 Facilitators and volunteers
We need two types of volunteers:
Facilitators - We recruit and train facilitators from a variety of backgrounds. Previous facilitators have been professional performers, teachers, music therapists and community musicians. We want volunteers who are ready to inspire people to join together and sing.
Other helpers - We also need helpers to organize meetings, set out refreshments, and take photos or videos. Previous helpers have come from choirs, choral societies, pensioners and senior citizens forums. An interest in music is a must. No previous experience is needed, we'll teach you what to do and how to do it. We'll work together and make an arrangement which will match your level of commitment. If you are interested in become a volunteer at one of our Silver Song Clubs please contact us